Incannex completes Phase 2 trial for its cannabinoid drug for sleep apnea, flags Nasdaq listing in 2022

With Phase 2 dosing complete, IHL now prepares to file a pre-IND meeting application with the US Food & Drug Administration (FDA).
Medcan and psychedelic clinical development company Incannex Healthcare (ASX:IHL) has flagged its latest clinical trial development this morning, with dosing now complete for the phase 2 trial of IHL-42X – its treatment solution for obstructive sleep apnoea (OSA).
IHL-42X is a novel combination therapy that combines the cannabinoid-based dronabinol with the inhibitor acetazolamide with the aim of achieving improved health outcomes for OSA – the most common sleep-related breathing disorder globally that has no pharmaceutical treatment option.
Commenting on the update, Incannex CEO Joel Latham said the completion of dosing marks an "important inflection point" for IHL as it continues to advance its suite and cannabinoid and psilocybin-based treatment solutions.
Trial details
The phase 2 trial was constructed to assess how three doses of IHL-42X reduce the apnoea hypopnoea index (the key diagnostic criteria for OSA) compared to a placebo for patients suffering from the disease.
The trial was carried out at the Centre for Sleep Science– a leading research department of the University of Western Australia and The Alfred Hospital in Melbourne.
Patients that received the IHL-42X treatment were given three doses spread out across four seven-day treatment periods, separated by one-week 'washout' periods.
With dosing now complete, the data is being analysed by leading contract research organisation Novotech, with the final clinical study report on track for completion by the end of the March 2022 quarter.
The completion marks the next stage of execution for Incannex in its pursuit of a treatment for OSA.
Along with being a serious medical condition that negatively affects blood oxygen levels and causes heart complication, sleep apnoea is a widespread problem estimated to result in around US$90bn per year of lost productivity in the United States alone.
The affliction is also a material cause of motor vehicle and workplace accidents due to symptoms of drowsiness, irritability and fatigue.
Following on from the trial, IHL has now commenced preparation of a pre-Investigational New Drug (IND) meeting package "and is targeting a pre-IND meeting with the U.S. Food and Drug Administration (FDA) in Q1 2022", Incannex said.
Nasdaq listing
As it establishes ongoing success in the development of its multi-channel product suite, Incannex has also attracted the attention of the US market, where capital investment is flowing into clinical-stage cannabis and psychedelic research companies.
On that front, the company has generated positive feedback from US investors by complementing its clinical research with adoption of robust frameworks around IP protection and US FDA regulation.
Regarding its IHL-42X treatment, CEO Joel Latham flagged the submission of a patent application regarding the methods for treatment of OSA, following confidential interim analysis of data from the company's trial in July
"The key claims in the application were deemed novel and inventive by the International Search Report and Opinion, thus strengthening our intellectual property around IHL-42X," Latham said.
Such measures have surely helped build the confidence of US investors that are backing a dual-listing on the Nasdaq for IHL shares.
IHL has filed a registration statement on Form F-1 with the US Securities and Exchange Commission to list on the Nasdaq.
Following a multi-month period to address SEC queries, Incannex is confident it's now in position to launch an IPO in the US market in partnership with US investment bank Roth Capital Partners.
"We are grateful to our team for their work on the registration process and now look forward to marketing the Offering and listing on Nasdaq in January when institutional investors are back on deck, after the relatively short winter holiday period in the northern hemisphere," Latham said.
---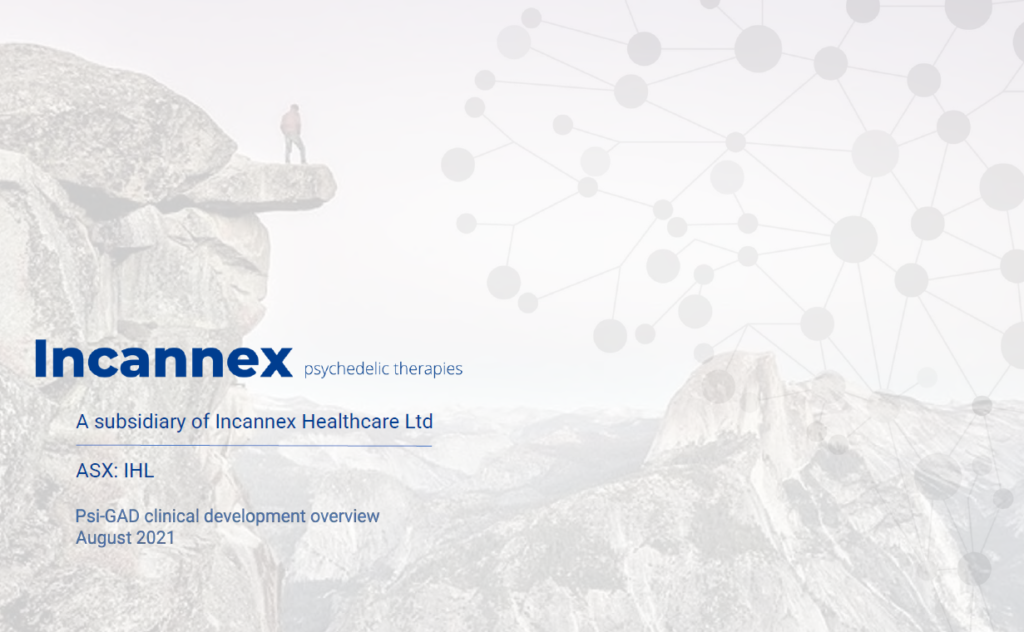 ---
December 2022 Quarterly Activities Report
---
This ABOVE article was developed in collaboration with Incannex Healthcare, a Stockhead advertiser at the time of publishing.
This article does not constitute financial product advice. You should consider obtaining independent advice before making any financial decisions.
Small Caps is Australia's #1 site for market news & information on ASX listed small cap companies.