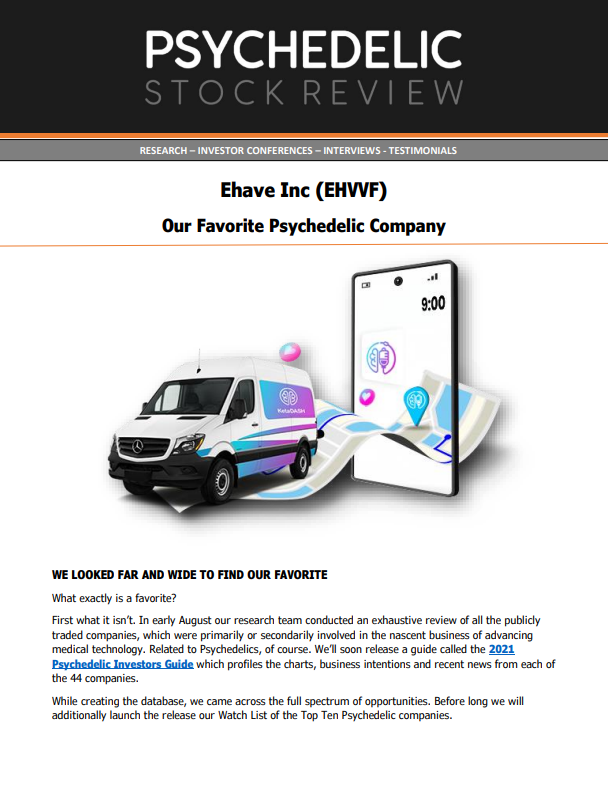 WE LOOKED FAR AND WIDE TO FIND OUR FAVORITE
What exactly is a favorite?
First what it isn't. In early August our research team conducted an exhaustive review of all the publicly traded companies, which were primarily or secondarily involved in the nascent business of advancing Psychedelic medical technology. We'll soon release a guide called the 2021 Psychedelic Investors Guide which profiles the charts, business intentions and recent news from each of the 44 companies.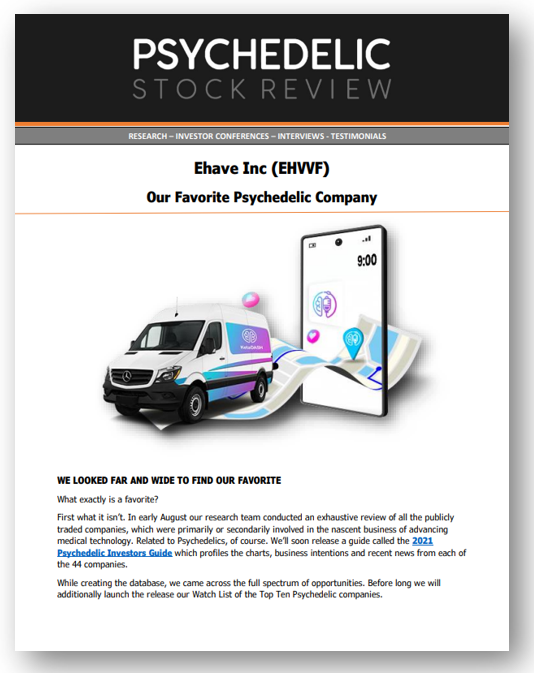 #EHVVF, #EHAVE $EHVVF
Time-stamped @$0.025. Come back a year from now and check the subsequent high.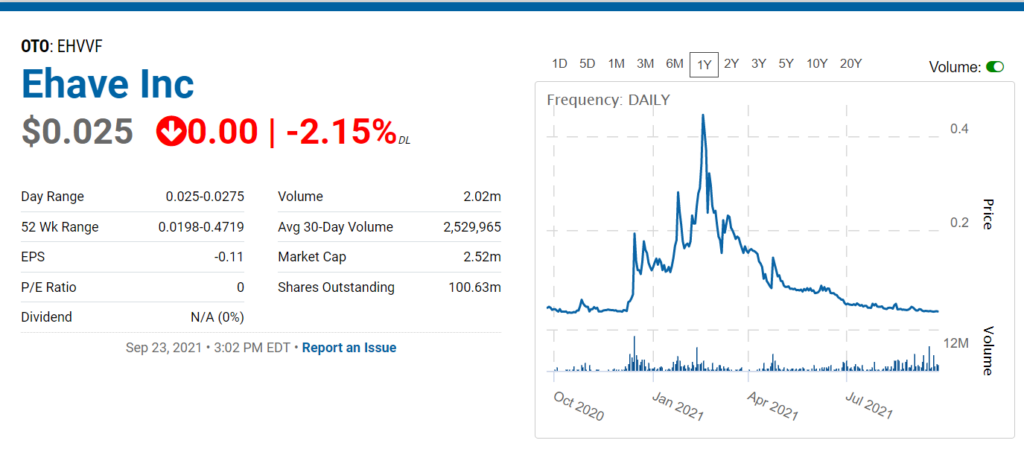 *Client, see report for disclosure and disclaimer details.