---
The Psychedelic Stock Review is free to subscribers, courtesy of our publicly traded clients who generously sponsor our site, newsletters and investor conferences. We don't do pesky banner ads.

We launched the Internet Stock Review in 1998, the Biotech Stock Review in 2002, the Corona Virus Stock Review in 2020 and the Psychedelic Stock Review in 2021.

Are we any good at this? Well in addition to Immunomedics (IMMU) $3 to $86 up 2,766% in the Biotech Stock Review, we added Novavax (NVAX) at $7.80, it went to $319 up 3,989% and Moderna (MRNA) at $21, which went to $485 up 2,209% – to the Corona Virus Stock Review in 2020. Did your broker tell you about any of these? Or did you come across any of these on your own?
Just saying..and we're free. Though gifts happily excepted.

In the mighty midgets department we found Organicell (BPSR) at $0.02 and it went to $0.62, a gain of 3,000% and True Nature / Mitesco (MITI) at $0.02 and it went to $0.59, a gain of 2,850%. Good times – with some banging celebration cocktail parties along the way.
That's five stocks up an average of 2,962% in two years folks. Or $1,000,000 to $30,620,000 had someone bought and held all of them (highly unlikely, but still). Even we're amazed and we've been doing stocks since the 70's.

CoronaVirus Watch List | Superbug Stock Review Launch

We wonder in a few years, if we'll be looking back to the launch of the Psychedelic Stock Review with equal amazement. Time will tell.

PS, we don't recommend stocks, we highlight (watch) them. No 'buys' no 'sells' and no 'price targets.' And yes, past performance of Watch List stocks is absolutely no indication of future performance. We are also not a 'trading' service, so if your looking for ideas to flip or day trade, can't help you there.
---
Novavax (NVAX) Up 3,989%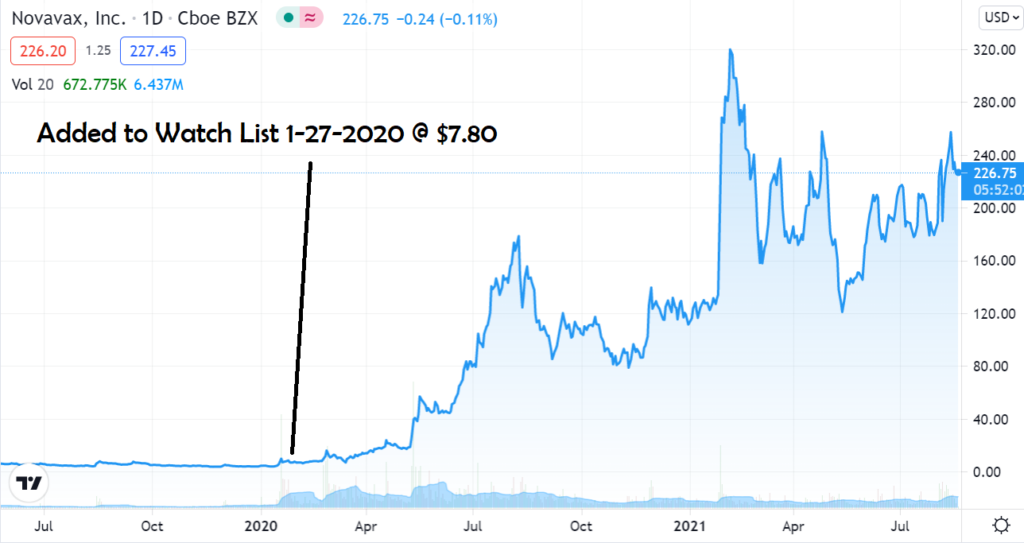 ---
Moderna (MDNA) Up 2,209%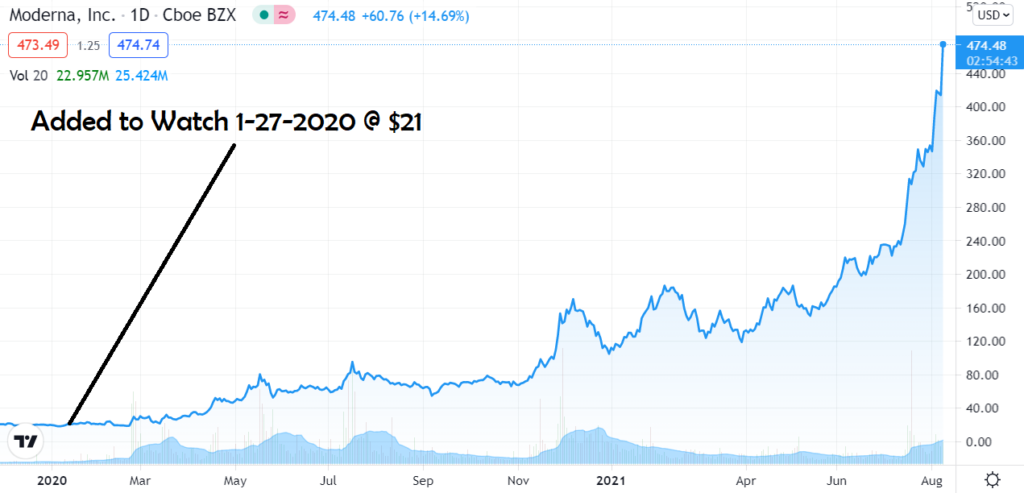 ---
Organicell (BPSR) Up 3,000%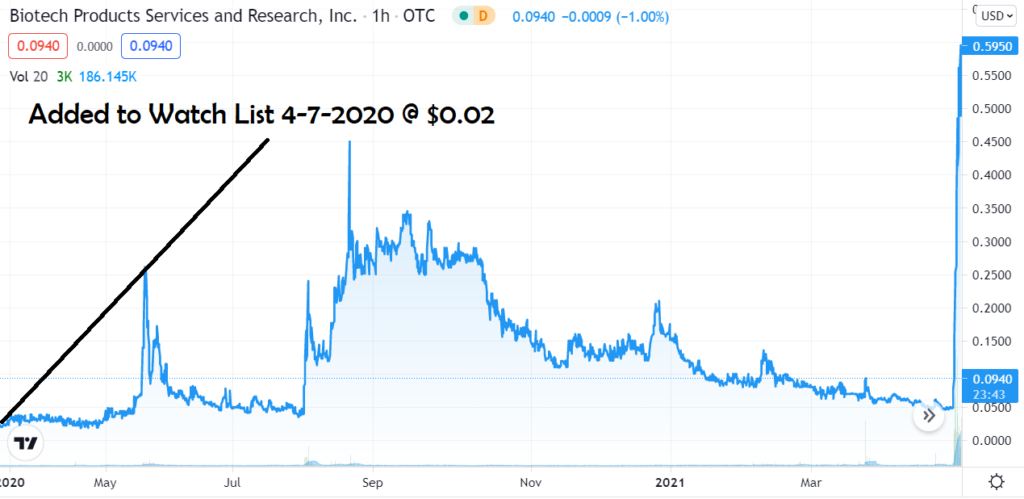 ---
Mitesco (MITI) Up 2,850%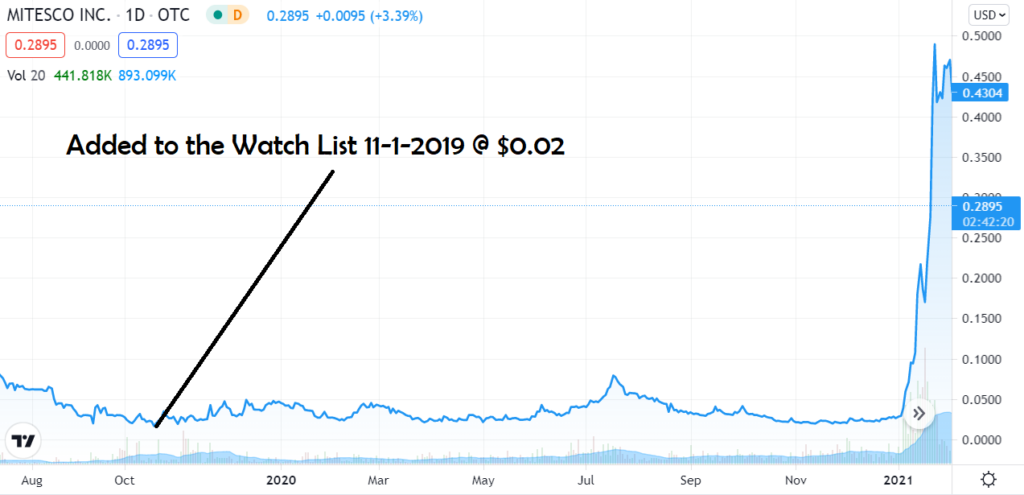 See respective individual research reports for disclosure and disclaimer details. we provide ongoing coverage for a living.