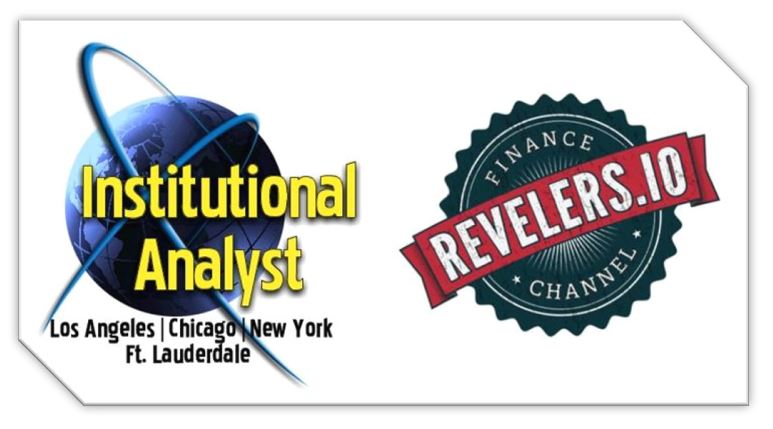 DISCLAIMER PART A: NEWSLETTER
We are very pleased with the ongoing reporting services we provide for our clients and enjoyed by our subscribers, since 1995. We're also proud were able to accept company shares from our clients as a retainer – which put us on the same page as all shareholders, including management. The better a company performs, the better we all do. This is in marked comparison to traditional investor relations firms which only accept cash. It's rather clear their motivations and concerns are more related to the ongoing payment from their client, over how the underlying shares perform in the aftermarket.
This all adds up to our being totally upfront about our services. We not only have nothing to hide – we brag about signing new clients. No conflict, no interest! One for all and all for one.
Share payments are restricted for a period of six months by SEC regulations, so we are naturally biased to the longer term. We never issue buy or sell edicts and find no value in issuing price targets. The next time you hear a commentator on CNBC brag about their lack of conflict, ask yourself, if they like it so much and want us to buy it, why in the world wouldn't they (or family members) own it?
Every Company mentioned in our newsletter is a client, has been a client or may become a client. Institutional Analyst Inc., has opted to exclude specific disclaimers at the bottom of every newsletter we publish as it often exceeded the length of our letters by 4-fold. Our company client disclaimers can now be found on every report or progress update report we author – at the bottom of the report in a readable sized font. Required reading, we play nice with nearly every company we report on, because they are either client or we would like them to be a client, so impartial we are not.
SEC Comes Down Hard on Misleading Issuer-Paid Research Reports Giving the Impression of Professional Impartiality
NOTHING on this website, in our emails or at our conferences should be construed as financial advice or a solicitation of investment. Small-cap companies with emerging technologies carry inherent risks of high volatility. We strongly recommend that you consult your financial advisor before investing, speculating or trading in anything we are following.
Decisions based on information contained in our newsletters and on this site or linked to from this website are the sole responsibility of the user, and in exchange for using this site, you agree to hold Revelers.IO Media Group Inc., (web design and public relations) and/or Institutional Analyst Inc., (investment research for hire) and its partners, owners, authors, and affiliates harmless against any claims for damages arising from any decision you make based on such information. Beyond not investing with money you can't afford to lose, do not invest money you don't expect to lose.
Similar to VC investing, where one extremely successful investment can make up for a portfolio of losers, not finding that big winner can result in the complete loss of your entire portfolio regardless of how well diversified.
DISCLAIMER PART B: WEBSITE
We'll endeavor to make this very clear by placing this disclosure right at the top. Neither the Internet Stock, Biotech Stock Review, Stem Cell or Psychedelic (ISR/BSR/SCR/PSR), or its parent Company Institutional Analyst Inc., (IA) are licensed to sell securities. We are not a Broker/Dealer, a Private Placement Agent nor a Registered Investment Advisor.
Revelers.IO Media Group Inc. provides web design and web maintenance services to IA.
We are not compensated to sell any of the offerings you may find on this website (REG A+ or any other regulated offering), nor do we recommend any of the offerings you may find on this site or offerings linked to from this website. Further, linking to third party websites and/or platforms does not imply approval or recommendation of such websites.
We are compensated by certain Companies to post basic listing information, with links to the site and/or platform where further information on the issuer can be found. We are compensated to carry the same information, which is delivered to the subscribers of the weekly ISR/BSR/SCR/PSR newsletters. We are compensated to carry the same information in newsletter alerts, for newly listed or outstanding offerings.
We offer to Companies for compensation, the option of delivering their basic listing information to the email addresses of various financial newsletters including but not limited to the Internet/Biotech Stock Review (or related publications) and/or directly to custom email databases such as Investment Brokers, Investment Bankers, and Previous CrowdFund Investors filtered by prior investment size, prior category investment (such as beverages) and geographically.
We do not perform due diligence on any Company listed on our website, without regard to whether we have been compensated or not. We do not perform due diligence on any website and/or platform which we link to.
We may on occasion conduct Interviews with the management and/or do corporate reviews of and products reviews from Companies who have their offerings listed on our site, for compensation. All reviews should be considered to constitute a conflict of interest and prone to be overly optimistic and/or overly complimentary (ie: 'World's Best Malware Blocker")
In any and all instances, when we are compensated, there will be an easily identifiable 'breadcrumb' stating 'Client.' Under no circumstances will any of our interviews, product, and corporate reviews discuss any of the terms and/or merits of any offer.
Regulation D offerings linked to from ISR/BSR are only suitable for accredited investors. All company listings on ISR/BSR are only appropriate for investors who are familiar with and willing to accept the high risk associated with startup investments. Securities sold via the various platforms linked to are not publicly traded and are not liquid investments. Companies seeking investments on platforms linked from ISR/BSR tend to be in very early stages of development with little or no operating history. Investors must be able to afford to hold their investment for an indefinite period of time, as well as the ability to lose their entire investment.
Investing in startups and early-stage businesses involve RISKS including ILLIQUIDITY, LACK OF DIVIDENDS, LOSS OF INVESTMENT and DILUTION. If you choose to invest in private non-traded businesses displayed on this website or website linked to, you need to be aware and accept that (1) you should invest money you can afford to lose, (2) the stock purchased is restricted, that is such asset is highly illiquid, (3) even if the business is successful, you might not receive any cash return on your investment for years, (4) ordinary events in the life of the firm can cause your ownership percentage to decline, and (5) investments in early-stage companies, should be done only under a larger investment plan whereby the vast majority of the capital is placed in safer, more liquid assets. You typically will only be allowed to invest with most Crowdfund platforms after you have registered and completed their varying educational requirements (which we highly recommend).
DISCLAIMER PART C: FORWARD LOOKING STATMENTS
DISCLAIMER PART B: WEBSITE
Our websites, blogs and newsletters include forward-looking statements pertaining to future anticipated projected plans, performance and developments, intended to qualify for the safe harbor from liability established by the Private Securities Litigation Reform Act of 1995. Any statements on our websites that are not statements of historical fact should be considered forward-looking statements. These forward-looking statements generally can be identified by phrases such as "believes," "expects," "anticipates," "foresees," "forecasts," "estimates," "intends," or other words or phrases of similar import. Similarly, statements in this website that describe a company's business strategy, outlook, objectives, plans, intentions or goals also are forward-looking statements. All such forward-looking statements are subject to certain risks and uncertainties that could cause actual results to differ materially from those in forward-looking statements. Institutional Analyst Inc, its management, website and publications and online posts may contain or incorporate by reference "forward-looking statements", including certain information with respect to plans and strategies of the featured company. As such, any statements contained herein or incorporated herein by reference that are not statements of historical fact may be deemed to be forward-looking statements. Without limiting the forgoing, the words "believe(s)," "anticipate(s)," "plan(s)," "expect(s)," "project(s)" and similar expressions are intended to identify forward-looking statements. There are a number of important factors that could cause actual events or actual results of the Companies profiled herein to differ materially from these indicated by such forward-looking statements. Certain statements contained herein constitute forward-looking statements within the meaning of Section 27A of the Securities Act of 1933 and 21E of the Exchange Act of 1934. Such statements include, without limitation, statements regarding business and financing, business trends, future operating revenues and expenses. Although Institutional Analyst believes that the statements are reasonable, it can give no assurances that such expectations will prove to be correct. Investors are cautioned that any forward looking statements made by the Company, or contained in any and/or all profile/research reports, contain no guarantee of future performance, and that the actual result may differ materially from those set forth in the forward-looking statements. Difference in results can be caused by various factors including, but not limited to, the Company's ability to be able to successfully complete planned funding agreements, to successfully market its products in competitive industries or to effectively implement its business plan or strategies. Any statements that express or involve discussions with respect to predictions, expectations, beliefs, plans, projections, objectives, goals, assumptions, or future events or performance are not statements of historical fact and may be "forward looking statements." Forward looking statements are based on expectations, estimates, and projections at the time the statements are made that involve a number of risks and uncertainties which could cause actual results or events to differ materially from those presently anticipated. Forward looking statements in this action may be identified through the use of words such as "expects," "will," "anticipates," "estimates," "believes," "may," or by statements indicating certain actions "may," "could," or "might" occur. We encourage our readers and viewers to invest carefully and review all forms of investments and read the investor information.
TERMS OF SERVICE
By viewing material on this website, you agree to the following Terms of Service. Use of the News and Reviews on our site is at your own risk. In no event should Institutional Analyst Inc., Revelers.IO Media Group Inc., or any affiliated party be liable for any direct or indirect losses caused by any information derived from this site or on sites we link to. You further agree to do your own research and due diligence, consult your own financial, legal, and tax advisors before making any investment decision with respect to transacting in any securities or offerings listed herein.
You should assume that as of the publication date of any Executive Interview, Press Release, Product or Corporate Review, that Institutional Analyst Inc., Revelers.IO Media Group Inc., (possibly along with or through our members, partners, affiliates, employees, and/or consultants) along with our clients and/or investors may have a long position in the offerings covered herein, and therefore stands to realize significant gains in the event that the value of any offering covered or listed herein rises.
Nothing on our website or newsletters constitute an offer to sell or a solicitation or an offer to buy any offering or security, nor shall any offering or security be offered or sold to any person, in any jurisdiction in which such offer would be unlawful under the securities laws of such jurisdiction. Such an offer or solicitation can only be made directly by the issuers, and those issuers are solely responsible for the contents of any offering materials made available to prospective investors on the various crowdfunding platforms engaged by the issuer.
To the best of our ability and belief, all information contained herein is accurate and reliable, and has been obtained from public sources we believe to be accurate and reliable, and who are not insiders or connected persons of the offering covered herein or who may otherwise owe any fiduciary duty or duty of confidentiality to the issuer.
However, such information is presented "as is," without warranty of any kind – whether express or implied. Institutional Analyst Inc., Revelers.IO Media Group Inc., make no representation, express or implied, as to the accuracy, timeliness, or completeness of any such information or with regard to the results to be obtained from its use. All expressions of opinion are subject to change without notice, and Institutional Analyst Inc., Revelers.IO Media Group Inc., does not undertake to update or supplement any report or any of the information contained herein.
If you are in the United Kingdom, you confirm that you are subscribing and/or accessing Institutional Analyst Inc., Revelers.IO Media Group Inc., information derived from its website and materials on behalf of:
(A) a high net worth entity (e.g., a company with net assets of GBP 5 million or a high-value trust) falling within Article 49 of the Financial Services and Markets Act 2000 (Financial Promotion) Order 2005 (the "FPO"); or
(B) an investment professional (e.g., a financial institution, government or local authority, or international organization) falling within Article 19 of the FPO.
You further agree that any dispute arising from your use of any of our websites or viewing the material hereon shall be governed by the laws of Florida, without regard to any conflict of law provisions. You knowingly and independently agree to submit to the personal and exclusive jurisdiction of the superior courts located within the State of Florida and waive your right to any other jurisdiction or applicable law, given that accessing Institutional Analyst Inc., and Revelers.IO Media Group Inc., has an office in Florida. The failure of accessing Institutional Analyst Inc., Revelers.IO Media Group Inc., to exercise or enforce any right or provision of these Terms of Service shall not constitute a waiver of this right or provision. If any provision of these Terms of Service is found by a court of competent jurisdiction to be invalid, the parties nevertheless agree that the court should endeavor to give effect to the parties' intentions as reflected in the provision and rule that the other provisions of these Terms of Service remain in full force and effect, in particular as to this governing law and jurisdiction provision. You agree that regardless of any statute or law to the contrary, any claim or cause of action arising out of or related to use of this website or the material herein must be filed within one (1) year after such claim or cause of action arose or be forever barred.
Special Notice About Third-Party Websites, Advertisers Or Services
Institutional Analyst Inc., (IA) Revelers.IO Media Group Inc., (RIO) sites may contain links to third-party websites, advertisers, resources or services that are not owned or controlled by IA or RIO ("Third Party Sites"). IA or RIO have no control over and assumes no responsibility for suitability or viability of offerings, the content, privacy policies, or practices of any Third Party Sites. If you access a Third Party Site from IA or RIO, you do so at your sole risk and you acknowledge and understand that this Agreement and IA's and RIO's Privacy Policy do not apply to your use of Third Party Sites. You expressly relieve IA and RIO from any and all liability arising from your use of any Third Party Site, any content, advertising, products or other materials on or available through Third Party Sites, or third-party owned or controlled content. Additionally, your dealings with or participation in promotions of advertisers found on IA and RIO sites including without limitation, payment and delivery of goods and services and any other terms (such as warranties) are solely between you and those advertisers. IA and RIO is not and cannot be responsible for any loss or damage you suffer relating to your dealings with these advertisers.
When you visit a site from a link on this website, we encourage to read the disclaimers, disclosures, terms and conditions and privacy policy of each Third Party Site or service that you visit.