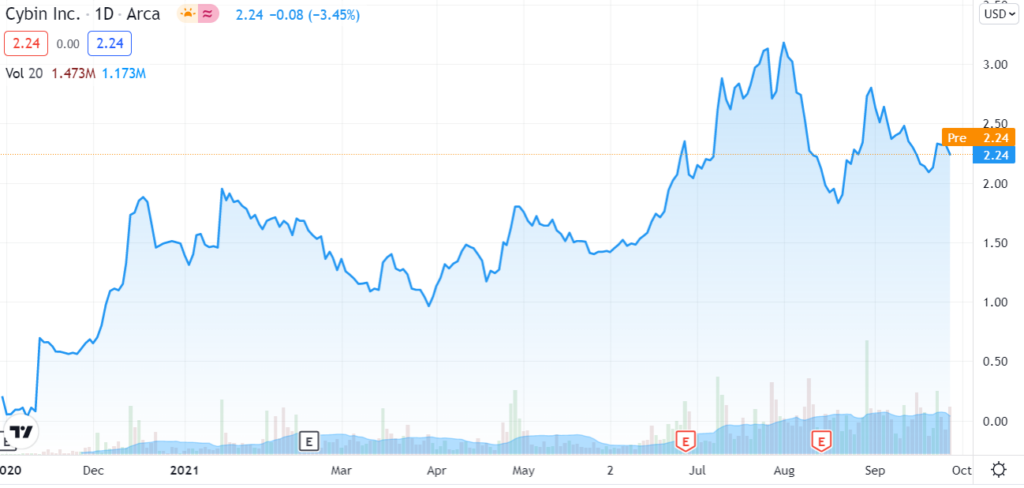 It had been a long descent lower for AdvisorShares Pure US Cannabis ETF (MSOS), but this week's news provided something for investors to rally around. After losing about a quarter of its value in the weeks since Senate Majority Leader Chuck Schumer introduced his comprehensive Cannabis Administration & Opportunity Act (CAOA)—which many considered to be too ambitious to receive sanction from Senate lawmakers—cannabis reform could be getting back to basics.
With the House voting to attach SAFE Banking provisions as part of the National Defense Authorization Act (NDAA), SAFE has a chance of becoming law before the year is out.
Here's some highlights from the DHP
The U.S House of Representatives passed by voice vote an amendment adding the SAFE Banking act to the NDAA earlier this week.
TDR contributor Anthony Varrell and Lead Financial Writer Benjamin A. Smith explore this topic in-depth and its impact on the sector going forward. MSOS ETF is the main focus
Cybin CEO Doug Drysdale, who made a guest appearance to this week's program
About Channel:
We are a business news platform that provides the latest and best insight on the stories making headlines around the world. We give Institutional and retail investors an inside edge in the competitive world of investing and profile companies that are making waves in their ever-growing industries.
We are The Dales Report.
Check out our website: https://thedalesreport.com/​​
Subscribe to our channel at https://article.thedalesreport.com/yo…
Connect with us on our social media handles:
Twitter: https://twitter.com/TheDalesReport​​
Instagram: https://www.instagram.com/thedalesrep…
Tiktok: https://www.tiktok.com/@thedalesrepor…
Facebook: https://www.facebook.com/thedalesreport​
#Cybin, #CYBN, $CYBN