KCSA PSYCHEDELIC INVESTOR CONFERENCE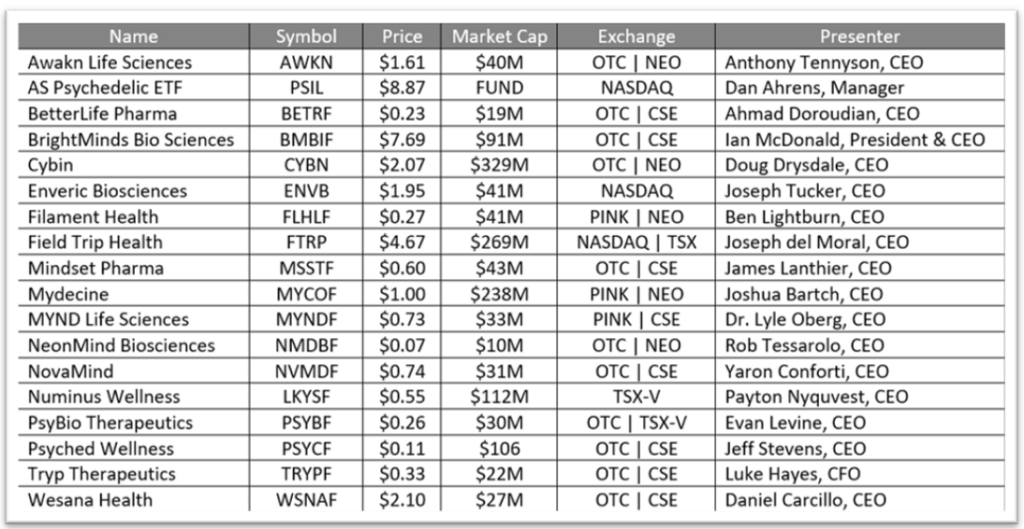 PRESENTERS
Awaken (AWKN) CEO Anthony Tennyson
Anthony is an experienced financial services industry executive with 10 years in international strategy, commercial leadership roles with Aon plc, and 5 years with Merrill Lynch and Bank of Ireland.

Anthony holds an MBA in Strategy and Finance and an MSc in Technology both from UCD, Ireland's top ranked business school.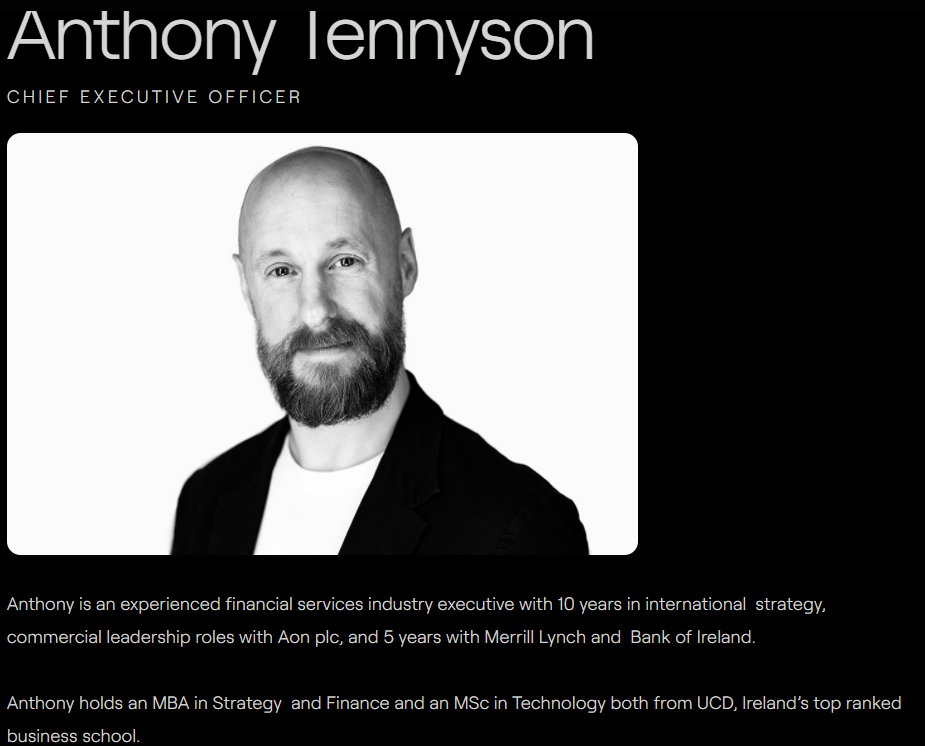 Better Life Pharma (BETRF) Ahmad Doroudian, PhD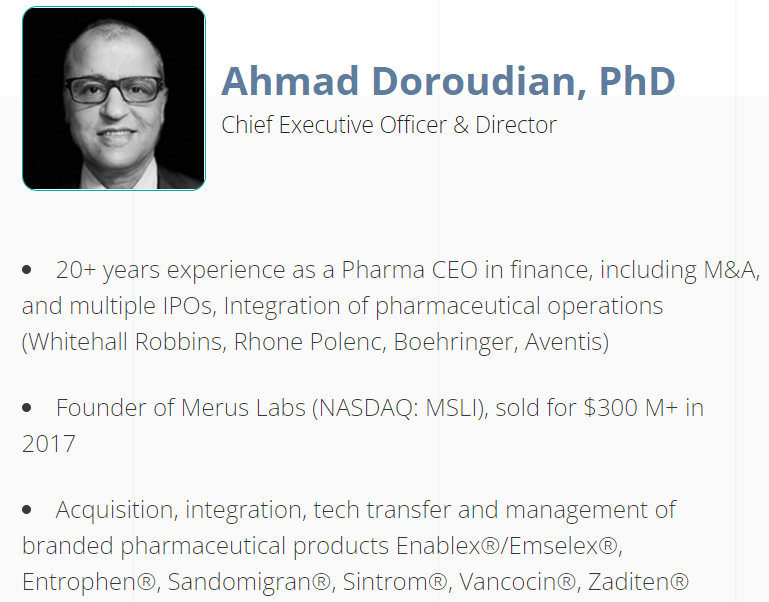 BrightMinds (BMBIF) CEO, Ian McDonald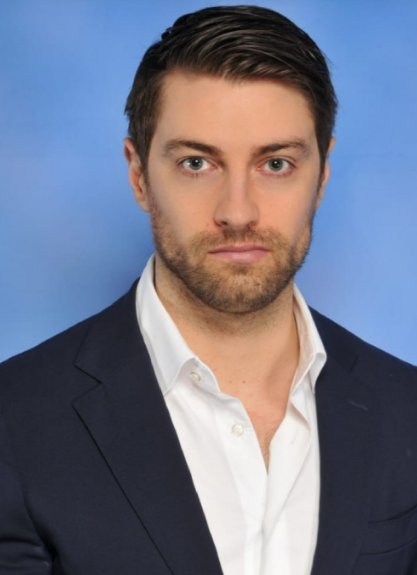 Mr. McDonald is an entrepreneur and former Investment Banker. Prior to BMB, he served on the management team at a TSX-listed gold mining company. In that capacity, McDonald developed and implemented the corporate strategy as it relates to M&A and capital markets resulting in a $160 million sale within one year.
Previously, he worked in a senior role at a Canadian Investment Bank and in private equity in Vancouver, London and Toronto. Under McDonald's guidance, clients raised hundreds of millions of dollars in capital. Ian has served as a member of the Board of Directors of several TSX Venture Exchange, Canadian Securities Exchange-listed and private companies.
---
Cybin (CYBN) CEO, Doug Drysdale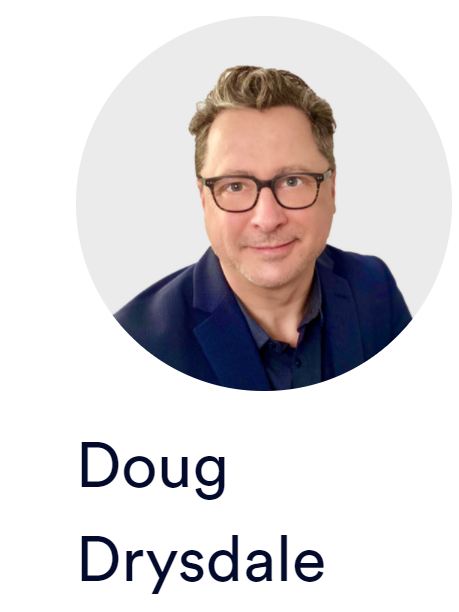 An experienced Corporate Director and CEO: Doug has chaired the board of directors of a NASDAQ-listed company and as a CEO for the past 12 years has built and turned-around three pharmaceutical companies.
During Doug's 30 years of experience in the healthcare sector, he has formed cohesive management teams, recruited board members, completed 15 corporate acquisitions across three continents and has raised $4 billion of both public and private capital.
Led the turnaround of Norwich Pharmaceuticals alongside investors and became the Founding CEO of parent company, Alvogen Group. During his 5.5 year tenure as CEO, Alvogen grew from inception to $450 million in revenues across 35 countries.

In early 2014, Doug led the recapitalization of NASDAQ-listed Pernix Therapeutics, raising $65 million. Within the first year of taking the helm as Chairman and CEO, Doug rebuilt the management team and board of directors, combined several operating locations, and grew the company's enterprise value from $80 million to around $800 million. Under Doug's leadership, Pernix raised $465 million of capital.
From November 2017 to July 2020, Doug was a Director and CEO of Tedor Pharma, a family-owned contract manufacturing business. Doug's efforts to turnaround the business resulted in 60% revenue growth in 2019, leading to Tedor being recognized as one of America's fastest-growing companies, making it to the 2020 Inc 5000 list.
Former Head of M&A at Actavis Group, leading 15 corporate acquisitions across three continents, between 2004 and 2008, including a high-profile public hostile takeover attempt in Central Eastern Europe. Over this period, Doug raised approximately $3 billion of capital and managed lending syndicates including 25+ banks, to fund the company's growth. Actavis was sold to Watson Pharmaceuticals in 2012 for EUR4.25 billion.
Doug holds a bachelor's degree in Microbial and Molecular Biology from the University of East Anglia in the U.K. and was recognized as Entrepreneur of the Year by Ernst and Young, in 2012. Doug is an enthusiastic traveler, having traveled to over 45 countries, is an avid reader and enjoys cooking and boating.
---
Enveric Biosciences (ENVB) CEO, Joseph Tucker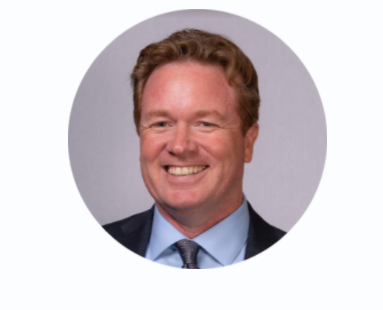 Dr. Tucker is a seasoned executive who has built several publicly traded biotechnology companies. Dr. Tucker was a founder and Chief Executive Officer of Stem Cell Therapeutics, which he took public on the TSX (TSX: SSS). Trillium Therapeutics (NASDAQ: TRIL, TSX: TRIL) acquired Stem Cell Therapeutics in 2013.
Dr. Tucker has also held the position of Co-Founder and Chief Executive Officer of Epimeron Inc., a University of Calgary start-up acquired in the creation of Willow Biosciences Inc. (TSX: WLLW). At Willow, Dr. Tucker served as Executive Chairman and Chief Operating Officer. Prior to founding companies, Dr. Tucker was a healthcare analyst with two investment banks and has also worked in technology commercialization for a university technology transfer office. Dr. Tucker received his Ph.D. in Biochemistry and Molecular Biology from the University of Calgary.
---
Filament (FLHLF) CEO, Ben Lightburn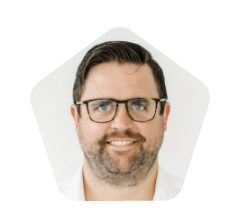 Proven entrepreneur and leader specializing in the research, development and commercialization of novel extraction technologies
---
Field Trip Health (FTRP) CEO, Joseph del Moral, CEO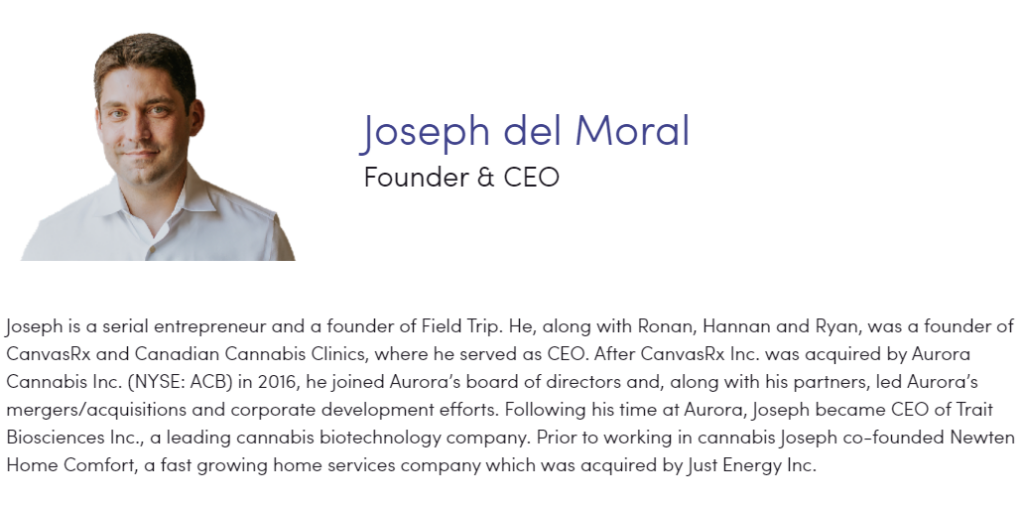 ---
Mindset Pharma (MSSTF) CEO, James Lanthier

---
Mydecine (MYCOF) CEO, Joshua Bartch
David Joshua Bartch is Director, President & CEO of Mydecine Innovations Group. Mr. Bartch's entrepreneurial career took off in 2009 when he co-founded AudioTranscriptionist.com and founded the Denver based dispensary, Doctors Orders.
Following these ventures, Mr. Bartch founded a boutique investment firm that operated throughout the U.S. and Canadian markets. In 2014, Bartch co-founded Cannabase.io, the USA's most significant legal and sophisticated cannabis wholesale platform. In 2015, Cannabase.io was acquired by Helix TCS.
---
MYND Life (MYNDF) CEO, Dr. Lyle Oberg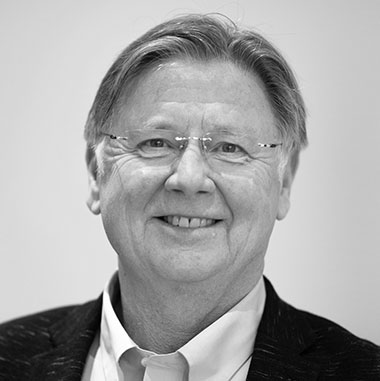 A physician by profession, Dr. Oberg possesses extensive senior leadership, finance and corporate governance experience. He was first elected to the Legislative Assembly of Alberta as a Progressive Conservative in 1993. He was first appointed to the Alberta Cabinet in 1997 and served numerous posts.
He launched a western Canadian initiative to address Fetal Alcohol Syndrome and implemented an interprovincial strategy to share resources and develop new and better approaches for addressing FAS. In May 1999, Dr. Oberg was appointed Minister of Learning, He began the second language initiative in Alberta schools to give students an edge in the world marketplace and initiated the development of the daily physical activity program to improve the health of Alberta students.
In 2006, Lyle Oberg was named Minister of Finance. Lyle left politics in 2008 with one of the largest surpluses in Alberta history. Dr. Oberg later opened and became CEO of C2DNA, the first private DNA testing facility in Canada. Next, Dr. Oberg joined the Flowr Corporation as CEO. Additionally, Dr. Oberg was a member of the Ernst and Young Expert Panel reviewing Alberta Health Services and their $21.9 billion annual budget and was recently appointed by Order in Council to the Physician Compensation Advisory Committee. Dr. Oberg is a director of Yorkville Asset Management which was founded in 2010 has approximately $3 Billion under management. He also currently sits on the board of Centric Healthcare and Flowr Corporation.
---
NeonMind (NMDBF) CEO, Rob Tessarolo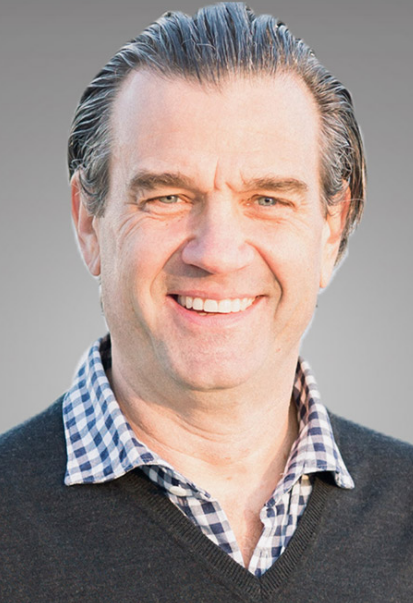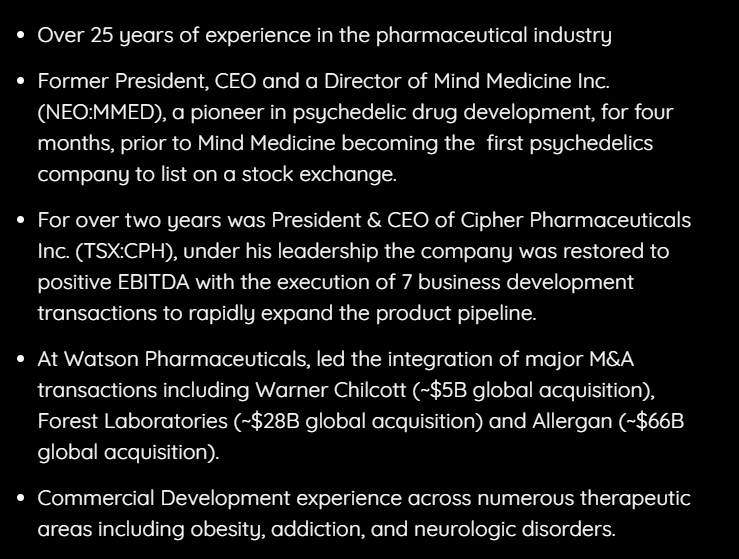 ---

NovaMind (NVMDF) CEO, Yaron Conforti
---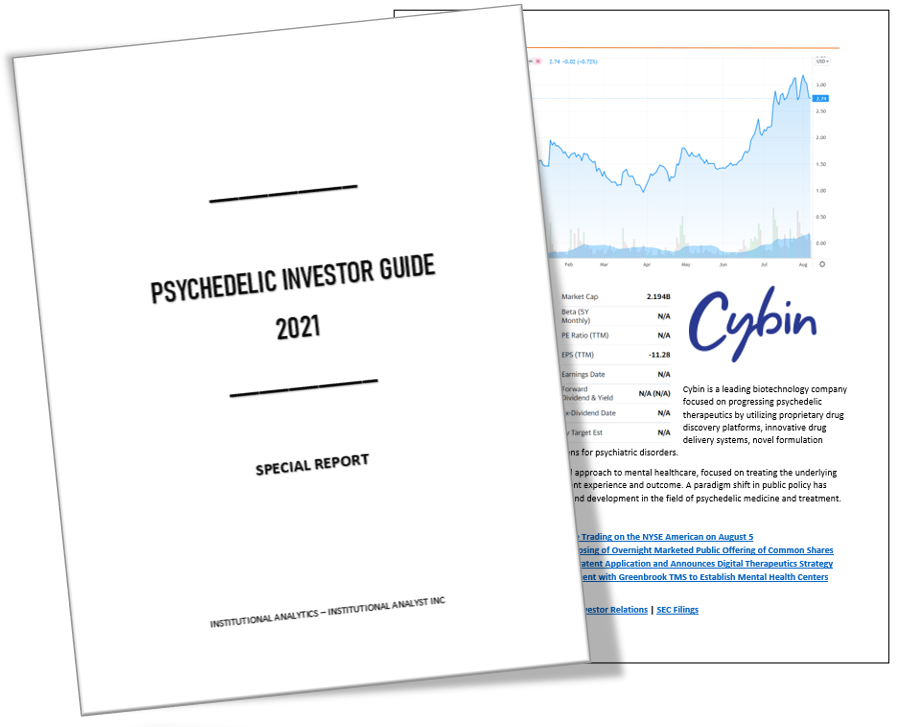 ---
Numinus Wellness (LKTSF) CEO, Payton Nyquvest

---
PsyBio (PYSBF) CEO Evan Levine
​
Mr. Levine is currently Chairman and Chief Executive Officer of PsyBio Therapeutics, an intellectual property-driven biotechnology company developing novel formulations of psychoactive medications produced by genetically modified bacteria for the treatment of mental health challenges and other human disorders. He built a team with extensive experience in drug discovery based on synthetic biology and metabolic engineering as well as clinical and regulatory expertise progressing drugs through human studies and regulatory protocols. He was responsible for co-founding the company, acquiring the key platform technology, funding and institutional round led by the US venerated health care funds, and taking the company public on the Toronto Venture Exchange.

Prior to Mr. Levine's activities at PsyBio Therapeutics, he served as Chief Executive Officer of ADVENTRX Pharmaceuticals Inc., a publicly-traded biotechnology company focused on the development of oncology and antiviral drug candidates. At ADVENTRX, Mr. Levine led a restructuring financing transaction and purchased a controlling interest in the Company for a pre-market valuation of approximately $700,000 and under his leadership, the Company was uplisted to the American Stock Exchange, raised over $80 million dollars including a $20 million round led by Carl Icahn, conducted clinical trials on three different continents including a pivotal phase 3 in the US, and had multiple institutional research analysts covering the company which resulted in the stock trading at a valuation of over $500 million.
Prior to launching ADVENTRX, Mr. Levine spent the first half of his career in the investment management and banking business. He served as Managing Partner and Portfolio Manager of Brown Simpson Asset Management LLC, a $500 million hedge fund that invested in private structured investments in public healthcare and technology companies. Mr. Levine also served as Senior Vice President of Convertible Sales and Trading at Dillon Read and Vice President of Convertible Bond Trading at Hambrecht & Quist where in both roles he augmented convertible investment banking by managing an active hedged portfolio in multiple securities.
---
Psyched Wellness (PSYCF) CEO, Jeff Stevens
Mr. Stevens has 20+ years of capital markets experience and has been an officer and director with several public companies.
He has taken three companies public via reverse takeover, built teams and structured multiple M&A transactions while building successful businesses.
---
Tryp Therapeutics (TRYPF) CFO, Luke Hayes
Luke Hayes serves as Chief Financial Officer of Tryp Therapeutics.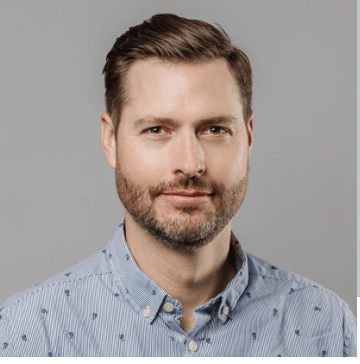 Luke has been active in the life science industry for more than 20 years with experience in venture capital, finance and technology transfer. He started his career doing business development for Dow Chemical with responsibility for pharmaceutical customers including Lilly and Abbott Laboratories. He spent more than a decade doing venture capital investing while supporting a wide range of companies as a Director and advisor and co-founding Torrent Ventures. Luke has deep experience with corporate finance and capital formation activities as well as extensive relationships throughout the life science industry.
Luke earned a BS in chemical engineering from Brigham Young University and an MBA from the UCLA Anderson School of Management. He spent two years living in Brazil as a volunteer missionary for his church.
---
Wesana Health (WSNAF) CEO Daniel Carcillo
Nine year professional NHL, two time Stanley Cup winner and passionate advocate for athletic, veteran, first responder, TBI and mental health communities
Founder Chapter 5 Foundation, a charitable organization assisting professional athletes with transition to life after the game
National advisory board member for Decriminalize Nature
Board member of Heroic Hearts project, a nonprofit that connects military veterans struggling with trauma to psychedelic therapy.